5 Misunderstandings of Using Anti-Static Shielding Bags
Mar. 08, 2021
Anti-static shielding bags are usually used for packaging electronic components to prevent electronic equipment from being damaged due to electrostatic discharge problems. In actual operation, it is very important to understand how to use the anti-static shielding bag correctly. The Anti-Static Shielding Bag Supplier has summarized the following 5 tips, which should help you to use the anti-static shielding bag correctly.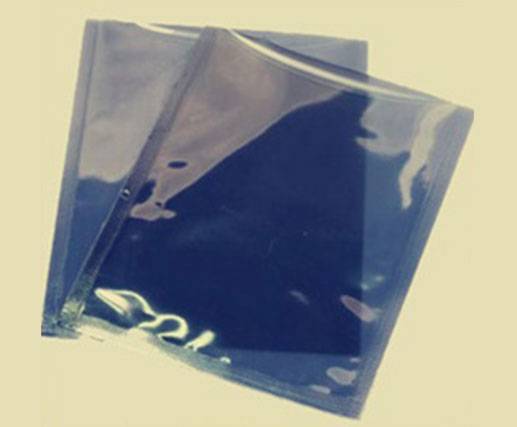 Anti-Static Shielding Bag
1. The anti-static shielding bag is best to be large enough to seal the entire product in it.
The shielding bag should be sealed with a label or tape, or it can be sealed with a zippered shielding bag. Placing ESD-sensitive electronic components in an anti-static shielding bag is the only way to avoid the effects of electrostatic discharge. There is no sealed Anti-Static Shielding Bag that cannot provide complete anti-static protection!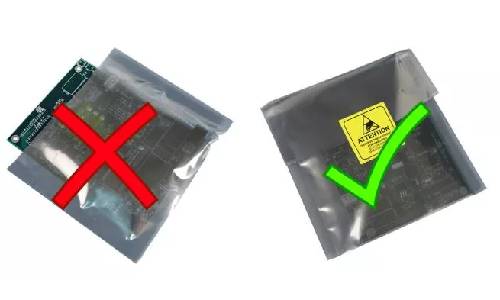 2. Eliminate the charge on the anti-static shield
When receiving the ESD sensitive components sealed in the shielding bag, remember to place the closed shielding bag on the anti-static workbench before taking out the product. This will help eliminate any charge that may accumulate on the surface of the shielding bag.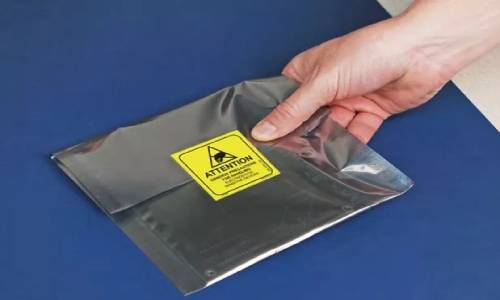 3. Don't overuse the shielding bag
If there is no damage to the shielding bag, it can basically be reused. However, if you find any damage, tear or excessive wrinkles on the shielding bag (as shown below), this type of shielding bag should be discarded.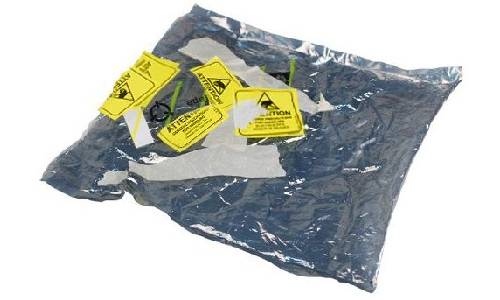 4. The shielding bag is not an ESD workbench
The anti-static shielding bag is just to prevent ESD sensitive products from being damaged by static electricity. If you are handling ESD-sensitive products, use a properly grounded ESD workbench.
5. Do not use shielding bags to handle ESD sensitive products
Do not use the shielding bag as an "ESD insulation pad" or "ESD gloves" to handle ESD-sensitive products, because the shielding bag will not provide any ESD protection to the product. You must wear a wired wrist strap or shoe heel strap to ground to handle ESD sensitive devices.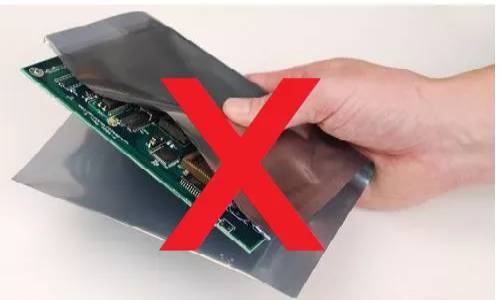 The company also provides an Antistatic Protective Belt, if necessary, please feel free to contact us