Heavy Aluminum Wire Bonding
PRODUCT DESCRIPTION
Heavy aluminum wire bonding has been used in volume production for many years in power discrete and power modules, is the first level packaging technology for automotive and household electrical appliance. The related mechanical and thermo-mechanical cyclic loading conditions require an adequate consideration of reliability aspects and lifetime estimations based on in-depth knowledge of material properties, involving an understanding of the correlation between mechanical deformation behavior and microstructure.
TX Heavy Aluminum (AL) bonding wire is an outstanding choice for power packages and discrete devices. Our Heavy AL bonding wire possesses stable mechanical property, superior smooth & clean surface and excellent bonding performance.
We provide a wide range of diameters, physical properties and packaging. Special tailor-made requirements are welcome.
PRODUCT SPECIFICATIONS: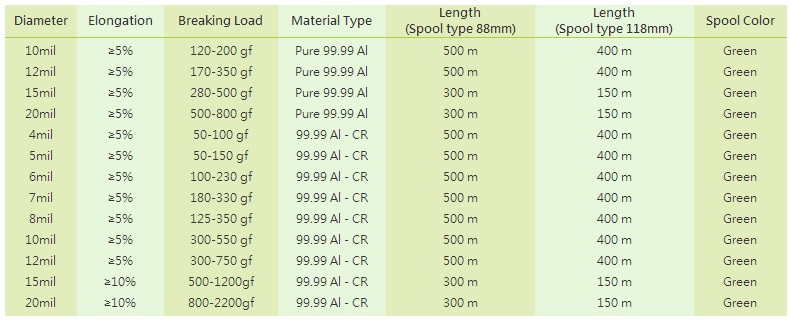 Note: The SPEC can be customized as per request.